Facilities
---
History
Established in 1984 as independent SAT provider by Mr. Jerry Liu. It moved to its present site in 1998.
The Factory
The assembly and test operation is situated in two buildings.
Building 1 – 81,000 sqft
Building 2 – 71,000 sqft
Note :
Building 3 – 88,000 sqft ( under construction - target completion Q4 2015 )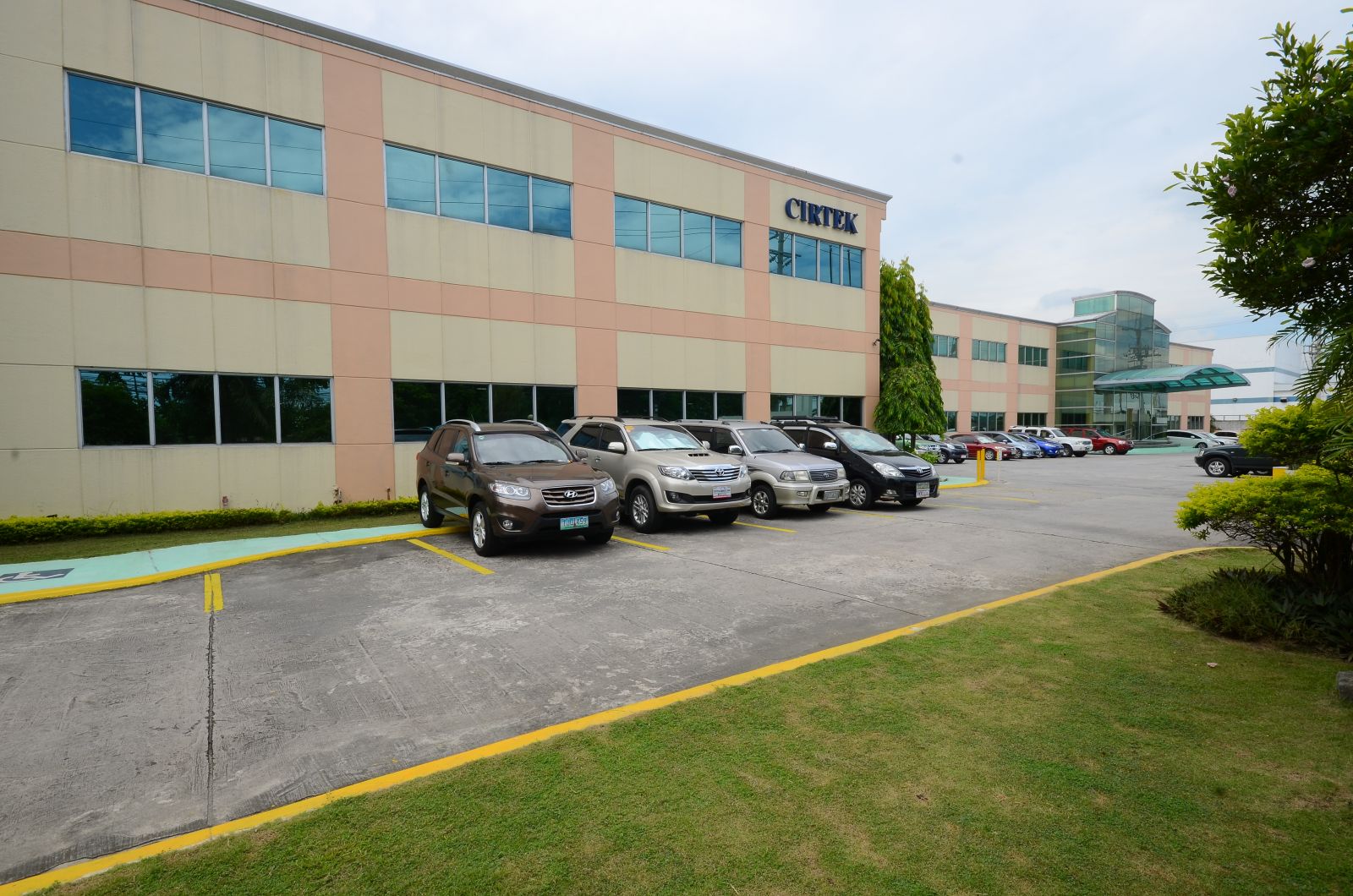 Cirtek assembles and tests semiconductor devices at its manufacturing complex located on a 20,000 square meter property in Biñan, Laguna.
Its manufacturing facility is composed of two buildings, with a total floor area of 14,100 square meters. Cirtek is a registered locator at Philippine Economic Zone Authority (PEZA) in Laguna Technopark at Biñan Laguna.
Clean Room Environment
Front of Line - Class 10K – 1800 sqm
End of Line - Class 100K
Note :
Additional Class 10K – 1,400 sqm ( under construction )